May. 28, 2021
The production of Seamless Steel Pipes has a history of nearly 100 years.

The use of steel pipes was started by a Scottish inventor in 1815 connecting the tubes to convey gas for lights. In 1836, the United Kingdom had a patent for the production of seamless steel pipes by the extrusion method, but it was not until 1885 that the German Mannismann brothers invented the process of directly producing seamless pipes from bar steel. The Mannismann brothers first invented the second in 1885. The roll cross-rolling piercing machine, invented the periodic tube rolling machine in 1891, and in 1903, the Swiss R Stiefel invented the automatic tube rolling machine. Later, continuous tube rolling appeared All kinds of extension machines, such as machine and pipe jacking machine, began to form the modern seamless steel pipe industry.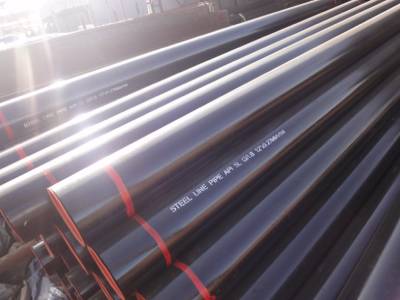 Seamless Steel Pipes
In terms of Welded Steel Pipes, patents were obtained in 1923. After low-frequency resistance welding and DC welding, it has now entered the era of high-frequency induction welding mainly used for the production of medium and small diameter steel pipes. In addition, for large-diameter steel pipes, U.O forming process submerged arc automatic welding is used to produce straight seam pipes, and spiral forming process submerged arc automatic welding is used to produce spiral steel pipes.
In the 1930s, seamless steel pipes adopted three-roll mills, extruders, and periodic cold-rolled pipe mills, which improved the variety and quality of steel pipes. In the 1960s, due to the improvement of the continuous rolling mill, the emergence of the three-roll piercing machine, especially the success of the application of the tension reducer and the continuous casting billet, improved production efficiency and enhanced the competitiveness of seamless steel pipes and welded pipes.
In the 1970s, seamless steel pipes and welded pipes went hand in hand, and the world's steel pipe production was increasing at an annual rate of more than 5%. After 1953, China attached great importance to the development of seamless steel pipe industry, and has initially formed a production system for rolling various large, medium and small pipes. Copper pipes generally also adopt ingot slanting piercing, tube rolling, and coil drawing processes.
The company also provides Malleable Iron Pipe Fittings, please feel free to contact us if necessary